Bridging With Socket
💡 Welcome to Socket
Welcome to the second step towards becoming an OP Recruit, Anon!
Learn about Socket
Learn how to seamlessly transfer assets cross-chain with Socket on Premia
What is Socket?
Socket is a complete interoperability stack which allows asset & data transfer across blockchains.
In simpler terms, Socket provides Premia and dozens of other protocols with the tech for seamless cross-chain transfers. That's right - when you transfer your assets cross-chain using the built-in bridge inside app.premia.finance, you're actually using Socket! Handy, right?
Also, here's some extra alpha for you, Recruit! Socket is currently incentivizing bridging to Optimism in their OP Rush event! This means that the fastest bridgoors might find themselves with some extra OP tokens after landing on Optimism...
💡 Socket: Provides the tech for protocols to integrate cross-chain infrastructure directly into their front-end apps.
Bridging to Optimism on Premia
Now, in order to use Optimism and complete the Layer3 quest, you'll have to bridge over some assets (don't forget about ETH for gas fees). Here's a step-by-step guide to show you how to do just that!
Start off by navigating to app.premia.finance and connecting your wallet on the top right corner of the screen.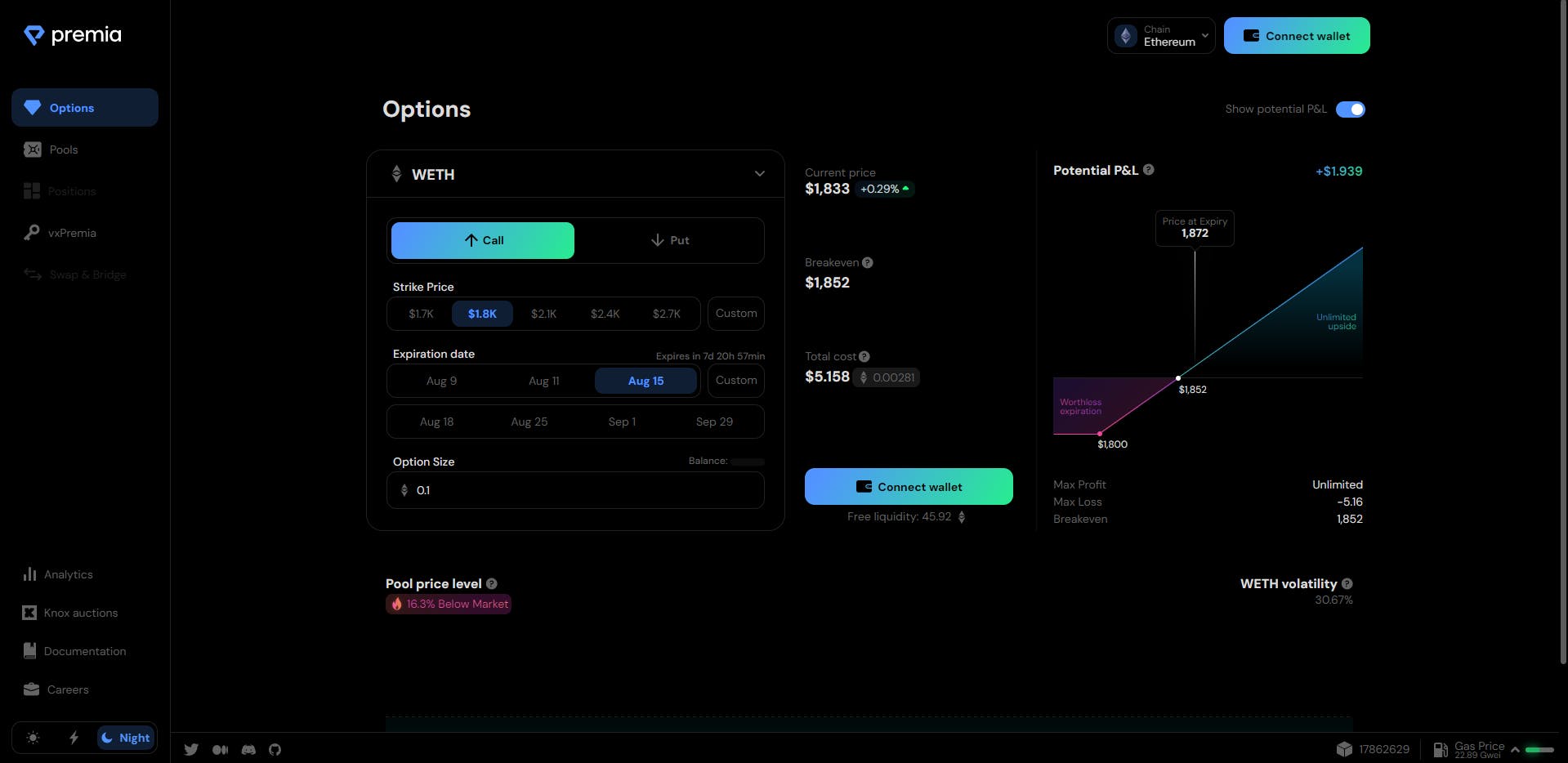 Premia App Interface
1. Click on the "Swap & Bridge" sidebar button on the left side of the screen.
2. Choose the origin and destination chains on the "Swap & Bridge" modal. In this example, I'm choosing to bridge from Ethereum to Optimism.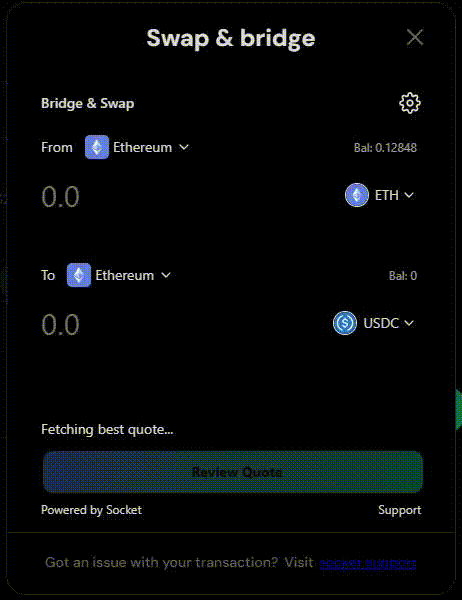 Premia Swap & Bridge Menu
3. Next, choose the asset and amount you want to bridge to the destination chain. With Socket, you can bridge almost any asset and have it automatically converted to the asset of your choosing!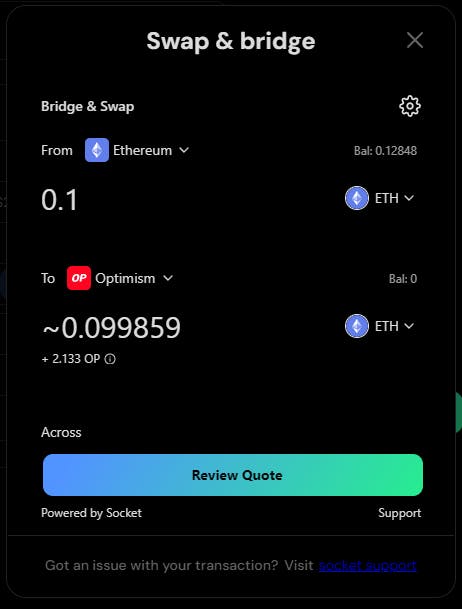 Remember to bridge over some ETH for gas fees on Optimism!
4. Click on "Review Quote". Socket will automatically choose the route with the best return and lowest fees.
5. Click "Confirm Bridge".
6. Click "Bridge", and accept the transaction on your wallet. When the transaction is complete, you'll be free to use your ETH on Optimism!
Test Yourself!
A decentralized exchange.

A complete interoperability stack which allows asset & data transfer across blockchains.

A Layer 2 blockchain.